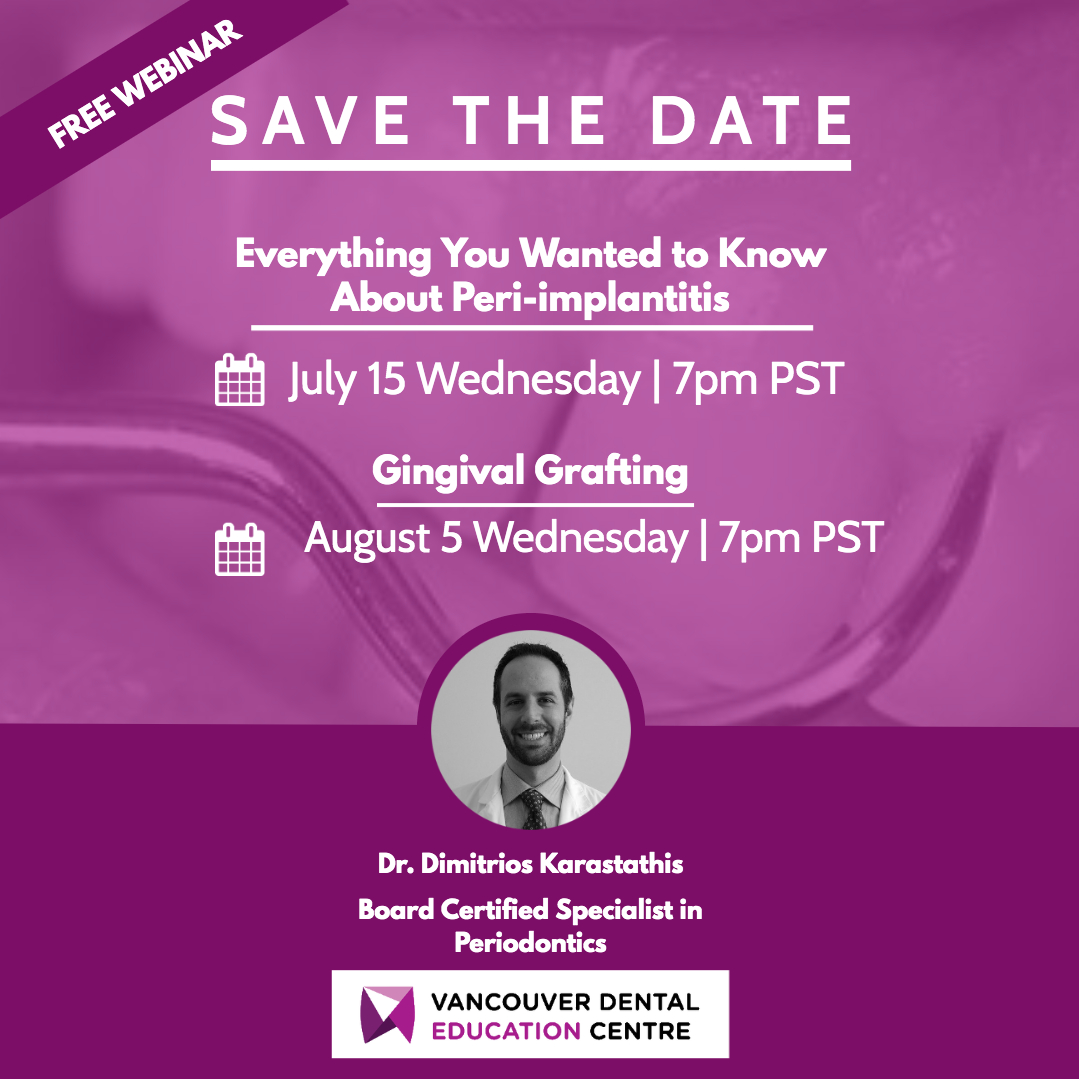 Everything You Need To Know About Peri-implantitis
Date: Wednesday July 15 2020
Time: 7PM PST
As the number of implants placed by dentists has risen exponentially over the years, so too has the incidence of peri-implantitis. This lecture will review the diagnosis, etiology, unique anatomy, prevalence, management and prevention of this disease. By the end of the presentation, the participant will have a clear understanding of this disease, along with its management in their office.

Gingival Grafting
Date: Wednesday August 5th 2020
Time: 7PM PST
No longer considered just a "gum patch" for teeth, gingival graft uses and techniques have changed and improved significantly over the last 10-20 years. This lecture will highlight the numerous indications and techniques available for improving the soft tissue condition around teeth, implants and edentulous ridges.

---